"Find a way"— Q&A with Alan Shepard 
Alan Shepard took office as Western's 11th President & Vice-Chancellor July 1, 2019, after serving seven years as President & Vice-Chancellor of Concordia University in Montréal. Western's Alumni Gazette editor Marcia Steyaert (BA'96) sat down with Alan to talk about the power of education, the challenges and opportunities facing universities, and the critical role alumni play in Western's future.
Visit our Western Alumni website to meet Alan and read the interview.
---

New and Noteworthy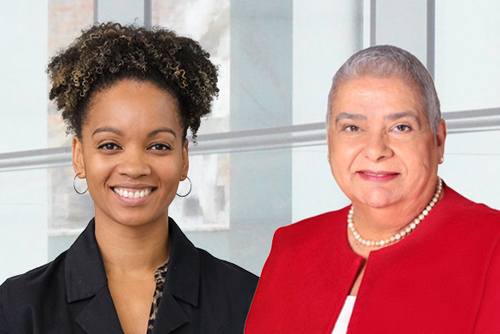 Aug. 6, 2020. Dr. Nicole Kaniki and Dr. Bertha Garcia will help Western lay the foundation for a sustained strategy to combat racism on campus.
Effective immediately, Kaniki and Garcia have been appointed special advisors to President Alan Shepard on anti-racism.
These interim appointments are among a series of next steps Western announced on June 22 in response to the report and recommendations of the President's Anti-Racism Working Group (ARWG).

Western President Alan Shepard congratulates the Class of 2020.

On June 2, 2020, Western President Alan Shepard presented to the House of Commons Standing Committee on Finance. The session focused on the government's response to the COVID-19 pandemic.


Key Links